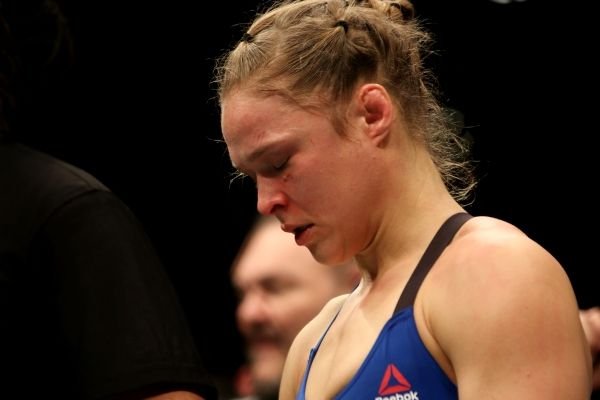 Ronda Rousey has broken her social media silence for the first time since losing in the first round at UFC 207 to Amanda Nunes. The former UFC women's bantamweight champion had only offered a written statement after being soundly battered by Nunes on Dec. 30 that only alluded to her taking some time to ponder her future in MMA. This post on Instagram was a bit more cryptic and inspired by none other than "Harry Potter" author J.K. Rowling.
While Rousey has had to deal with her fair share of criticism and ridicule from the world since dropping her first bout since losing to Holly Holm in 48 seconds, one person who refused to kick her while she was down happened to be rival, Cris "Cyborg" Justino.
The Brazilian had been chasing a fight with Rousey for quite some time and often used social media to fire a number of barbs toward her foe. However, it appears that Cyborg has had a change of heart and offered words of encouragement for Rousey.
"I was sad to see the loss of the sports star," Cyborg wrote in response to Rousey's post. "But you have so much ahead of you and [are] blessed with the financial security to pursue all your passions. You opened the door for more promotion and grew into a sport icon. [Enjoy] the next chapter of life and know you've got amazing opportunities to continue changing the world."
It is not known whether Rousey will continue her MMA career after two consecutive knockout losses. As for Cyborg, she is potentially facing some time away from the cage after being flagged for a potential out-of-competition anti-doping violation.
Source: Yahoo Sports