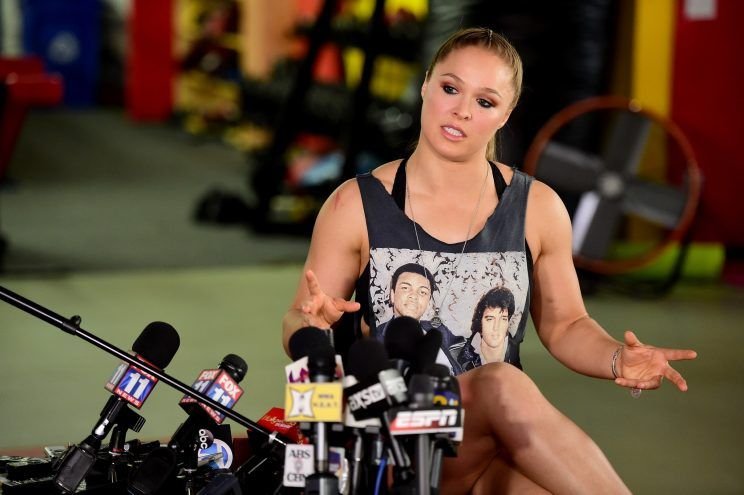 Ronda Rousey is back.
No, she isn't returning to the Octagon – at least not yet. But EW reports that Rousey will be on the small screen as a guest star appearing on the TV show, "Blindspot," with the episode likely to air in early May.
"Rousey will be playing Devon Penberthy, a female prison inmate who grew up in a working class family from the White Mountains of New Hampshire, and is serving time for transporting weapons across state lines," the news release stated. "She is a tough, athletic woman who knows how to fight and handle a weapon."
Rousey has had roles in the film industry with "Furious 7" and "Entourage," as well as experience on TV with shows such as Comedy Central's "Drunk History." She also hosted "Saturday Night Live" in January 2016.
It is unknown if the former UFC women's bantamweight champion will be returning to MMA. Rousey has lost her last two fights by knockout – to Holly Holm at UFC 193 in Nov. 2015, and to current 135-pound champion Amanda Nunes in December at UFC 207.
She's kept away from the media except for a couple social media posts which gave little indication of whether she will return to fighting or walk away from MMA for good.
"Blindspot" can be seen on Wednesdays at 8 p.m. ET on NBC.
Source: sports.yahoo.com