Ronda Rousey the world famous UFC bantamweight Champion, Olympic medalist, and former professional artist has millions and millions of followers all over the world. She has achieved great heights in her career and achieved great attraction from her audiences.
Ronda Rousey has millions of followers and today we are going to tell 10 most interesting facts about Ronda Rousey that you may and may not know.
Most Interesting Facts About Ronda Rousey:
10. Ronda Rousey is an Olympic Medalist
I don't know if her fans know this or not but Ronda Rousey is the first American woman who won an Olympic medal in Judo for America in the 2008 Olympic Games.
She performed very well and was able to secure a Bronze medal representing her country in the 2008 summer games in Beijing. This was the start of her career and she also gained a lot of fame through this.
9. First Woman Representative of UFC
I know all of her fans know that Ronda Rousey was the first woman to sign with the Ultimate Fighting Championship in 2012. Her entry in the UFC was the biggest turning point of her life and she got a platform where she showcased her incredible athleticism and earned worldwide fame. The signing with UFC was the first of its kind that helped her to become a trailblazer.
See also; Ronda Rousey Net Worth: What Is Ronda Rousey Doing Today?
8. Only Female UFC Hall of Famer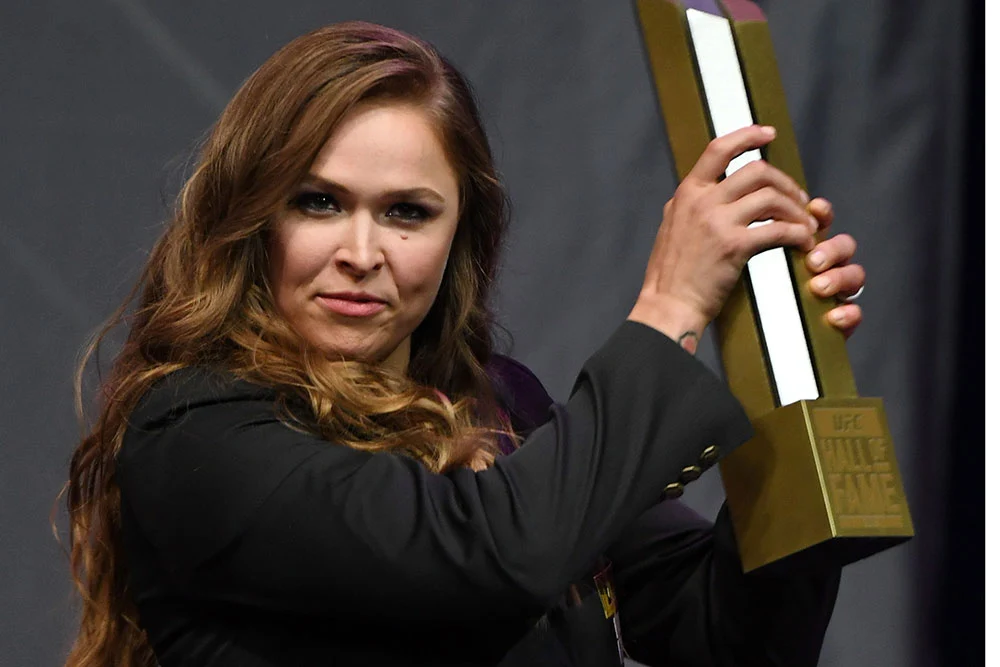 If you want to know how good a fighter and how great Ronda Rousey is then you should know that she is the only female UFC fighter to enter in the UFC Hall Of Fame.
As she entered the UFC sooner she became the inaugural UFC Women's Bantamweight Championship. She kept the records for 3 years from 2012-2015 with an undefeated streak of 12-0.
See also; Hottest Female Athletes in the World (TOP 10)
7. Longest Reign with WWE Raw Women's Championship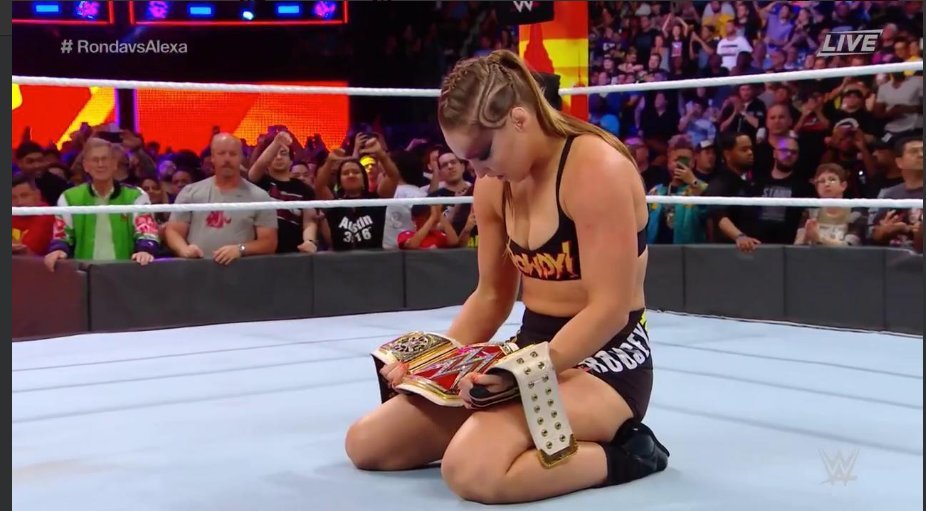 Ronda Rousey reached a new height in her career when she finally decided to sign with the biggest pro wrestling promotion of the world, WWE. Ronda Rousey captured the WWE Raw Women's Championship in 2018 at summerslam playing her second PPV match.
The Title reign lasted 232 days which is still the longest Reign ever in the history of Raw Women's Division. The ending of the reign was also a big historic day where the three women superstars evented the grand event of the year, Wrestlemania.
6. The reason behind all-women pay-per-view Evolution
Ronda Rousey is one of the most famous and fighting champion, the WWE's female division has ever seen in history. Ronda has defeated nearly every single name of the Raw Roster to show her dominance over the time.
Her fans were always tuned in to watch the flagship show every single week. This was the reason that the WWE took steps to make history and host the first-ever all-women pay-per-view evolution.
Her opponent was the popular star Nikki Bella who delivered the main event over the Raw Women's Championship. The event turned out to be one of the most critically acclaimed events of 2018.
5. Her Nickname is borrowed from a legend
Ronda has been a life-long fan of WWE. The great "Rowdy" Roddy Piper the professional wrestler is the favourite of Ronda Rousey. During her UFC days, her fans used to name her as the "Rowdy" one which was carried all along her career then in WWE.
She also met the great Roddy Piper and he personally approved her in-ring name. Today, the great late Roddy Piper's greatness is alive through "Rowdy" Ronda Rousey career.
4. She's married to former MMA Fighter Travis Browne
The popular MMA star is the lucky man who got married to Ronda Rousey. They both got married back in August 2017 in Hawaii (Travis's home state).
According to some reports they both were dating each other for 2 years before they finally decided to get engaged. On 27 September, 2021 Ronda Rousey and Travis Browne announced the birth of their first baby girl.
3. They live in a ranch outside LA
Ronda Rousey and Travis Browne live a very amazing and unique life far away from the urban life.  They live in a good sustainable home ranch around the outskirts of LA, California and California is Ronda's home state.
They also have a good collection of farm animals that make their lifestyle more amazing and unique.
2. Ronda Rousey is an Animal-lover
The lifestyle of Ronda Rousey of living in the outskirts of the city and having a collection of farm animals shows her love for animals. Apart from her farm animals she also has several domestic pets.
Ronda Rousey also once shared a story of finding a street dog and then she took her to her farm and took her care and also named her Roadie showing a pure affection to the animal.
1. She is addicted to video games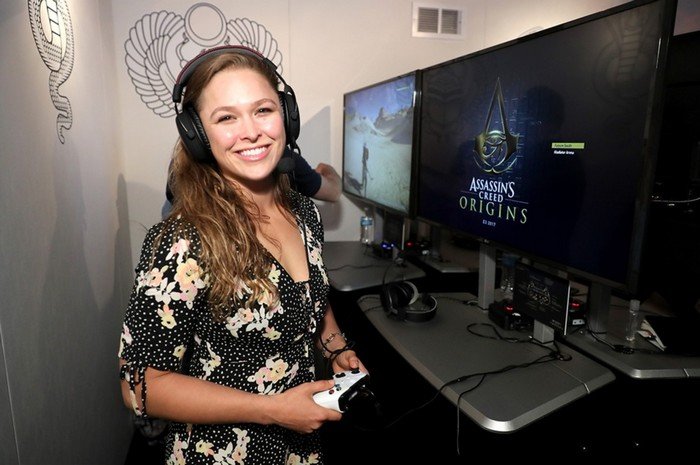 Ronda Rousey is a great fan of video games and she has been fond of video games since her childhood. She Says that video games help her feel relaxed and whenever she comes home after a tour, she spends a lot of time on PlayStation playing video games.
You May Also Like;